will ship for free inside the US, 60 is as low as I'll go since I'm paying for shipping, within the 48 states.
this is the item in the link, will post a picture of the actual item later.
Deactivate Honda VCM in 3.5L V6 SOHC engines. The S-VCM Controller is an automobile grade, high precision tool that can reliably disable VCM 100% of the time, and would safely bypass in case the engine overheats. It does not use a fixed resistor or manually adjusted potentiometer, and is a much...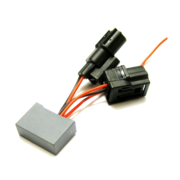 www.svcmcontroller.com
traded my passport for a new crv, no longer needed.