You're comparing apples to mangos. The tongue weight is
the static force the trailer tongue exerts on the hitch ball
. Proper trailer tongue weight can make the difference between a safe trailer towing experience and a dangerous journey.
You can have a 20k lb trailer with a tongue weight of 0 or even negative tongue weight, or you could have a 10K lb lounge weight. It all depends on how you load the trailer. In either scenario you are trying to pull too much weight with a vehicle rated to 5K lbs maximum tow weight with a 20K lb trailer.
Tongue weight is also variable depending on the type of trailer you are pulling. In the US/Canada/Mexico the typical trailer is an approximate 2/3 to 1/3 setup, meaning that 2/3rds of the trailer is in front of the trailers wheel(s) and 1/3rd behind the wheels.
In Europe and many other countries the Caravan, as they are called, are approximately 50/50 with the wheel(s) set in the middle of the trailer. That setup will change the tongue weight, however it isn't an excuse to tow a trailer over the recommended tow rating.
The important thing is to know your vehicles actual weight with cargo as well as your fully loaded trailer weight and make sure that they do not exceed the manufacturers combined recommendation. If you want to make you life easier in making sure that you tongue weight is in the proper range for safe towing, then get one of these.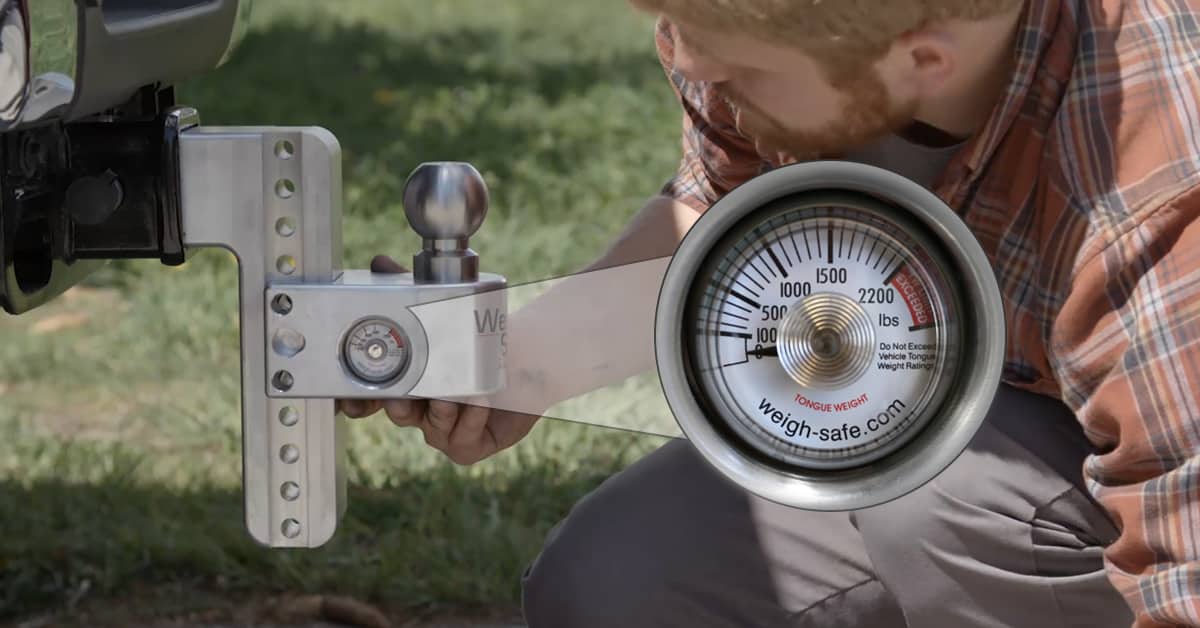 The only hitch with a built in scale for measuring tongue weight!

www.weigh-safe.com
I've used them for years. It is very handy for verifying you have the proper tongue weight, if you know your loaded trailers weight.