Discussion Starter
·
#1
·
OK, here we go. I have a 2019 Honda Passport and the rear camber on both rear tires were 2 degrees negative camber. this is a Passport i owned from the beginning and no modifications were made to it, well taken care of. when i took it to the dealer they said its past its camber adjustment limits and i would have to pay for a camber extension kit for it. $1,400. the car was still under its 3 year warranty, Honda dealer said they wouldn't cover the installation of the kit. obviously going to be a Honda recall in the future, i see a lot of Honda SUV's like this and they don't know what to do.
I found the so called Passport camber extension kit. the deal wont give out any info on it.
its 23450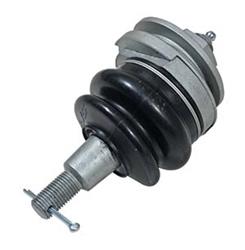 SPC Performance 23450 - SPC Performance Ball Joints
I got with SPC engineer and we did some research. the passport is built on the Pilot frame. so a lot of the same parts. The part # listed for the pilot camber kit is also the same for the Passport. So now the part is also listed under passport.
do some research for price. I ended up getting mine from summit racing for $136 ea. it has a 3 degree offset ea direction.
I now have them installed on my passport for the last 3 weeks, looks a lot better.
Personally i wouldn't get it from e-bay or amazon. put the part number in and google it. a lot of the companies selling it is getting them from SPC. and SPC is the original designer of the Ball joint 23450. They give you a installation video and required tools. i rented my tool from Advanced auto parts store.
2019 Honda Passport camber ball joint extension kit 23450 from SPC